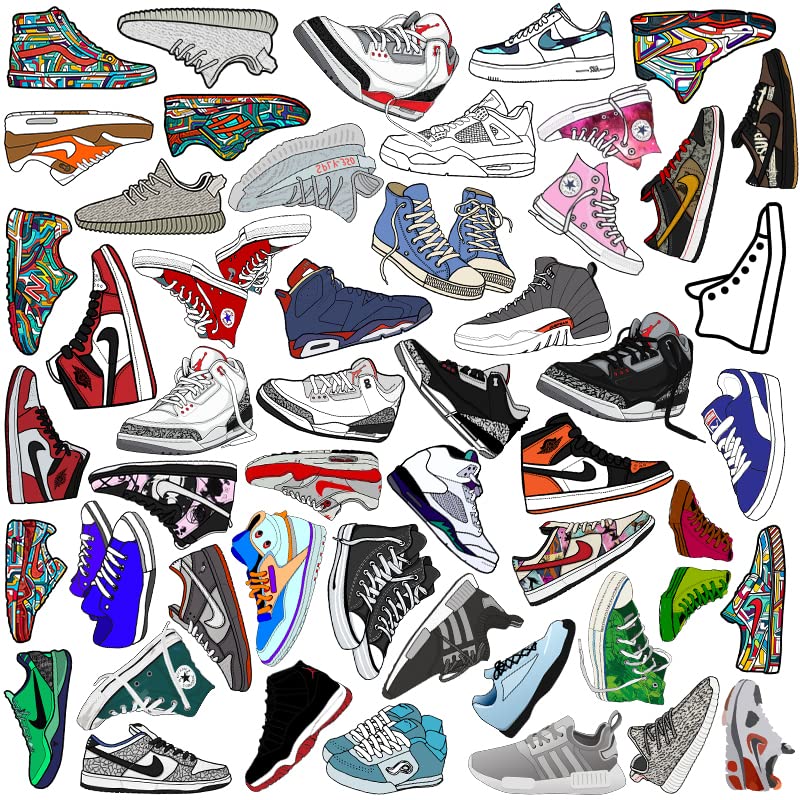 50 Pcs Stickers Of Shoe, Vinyl Waterproof Stickers for Water Bottles, Laptop, Skateboard Journaling Scrapbook.
About this item
DIY when releasing artistic ideas, you can create your own artwork in water bottles, laptops, phones, luggage, skateboards, guitars, notepads and other objects.

Cute and stylish stickers are ideal choices as party decorations, Thanksgiving, Christmas, and birthday gifts for teens, girls, family, and friends., and we make sure no bad words or patterns appear.

With a focus on Boho decor, trendy and chic dusty soft pink and muted brown colors and the power of motivational quotes, this sticker collection is artsy with a relaxed vibe.

PVC waterproof material plus waterproof lamination technology to play a double waterproof effect, sun protection, anti-fading and anti-scratch, suitable for indoor and outdoor, take them to the beach, pool, camping without worrying about losing stickiness due to moisture,

With easy-peel backings and high precision printing technology, you're going to love these stickers! They're residue-free and easily reusable! Simply peel and stick again!