About This Item
The elegant, timeless design makes this matte black tableware spoon set item ideal for formal events or everyday meals.

The dishwasher is safe for cleaning spoons quickly and easily.

The smooth surface and satin finish keep this tableware always shiny. Simple old designs can work well with existing cutting materials and turn everyday food into delicious meals.

Make your dining table stand out with an eye-catching tableware set without being visually impaired. Designed to blend easily with any décor, the stainless steel hotel ware set is enhanced by its minimalist beauty.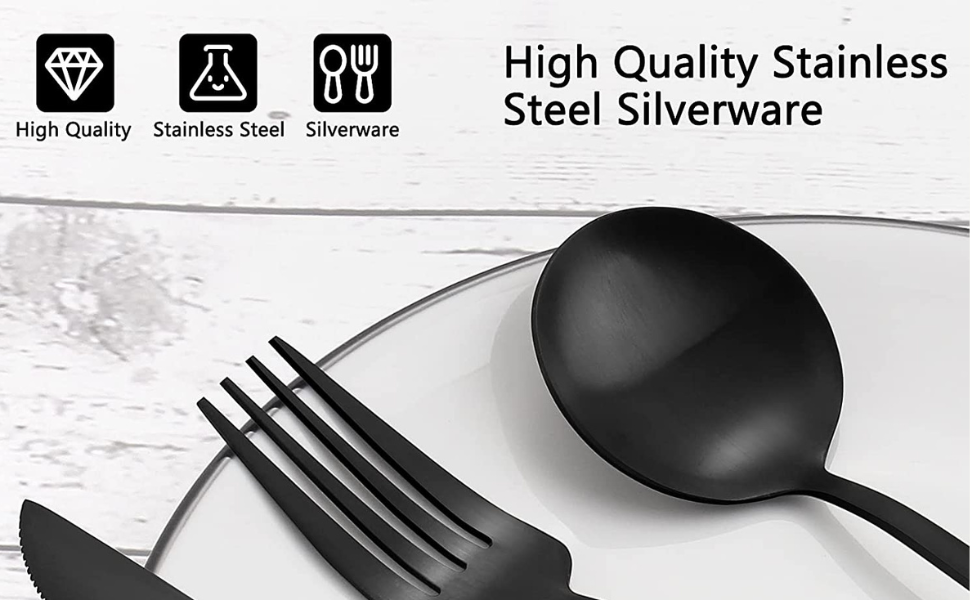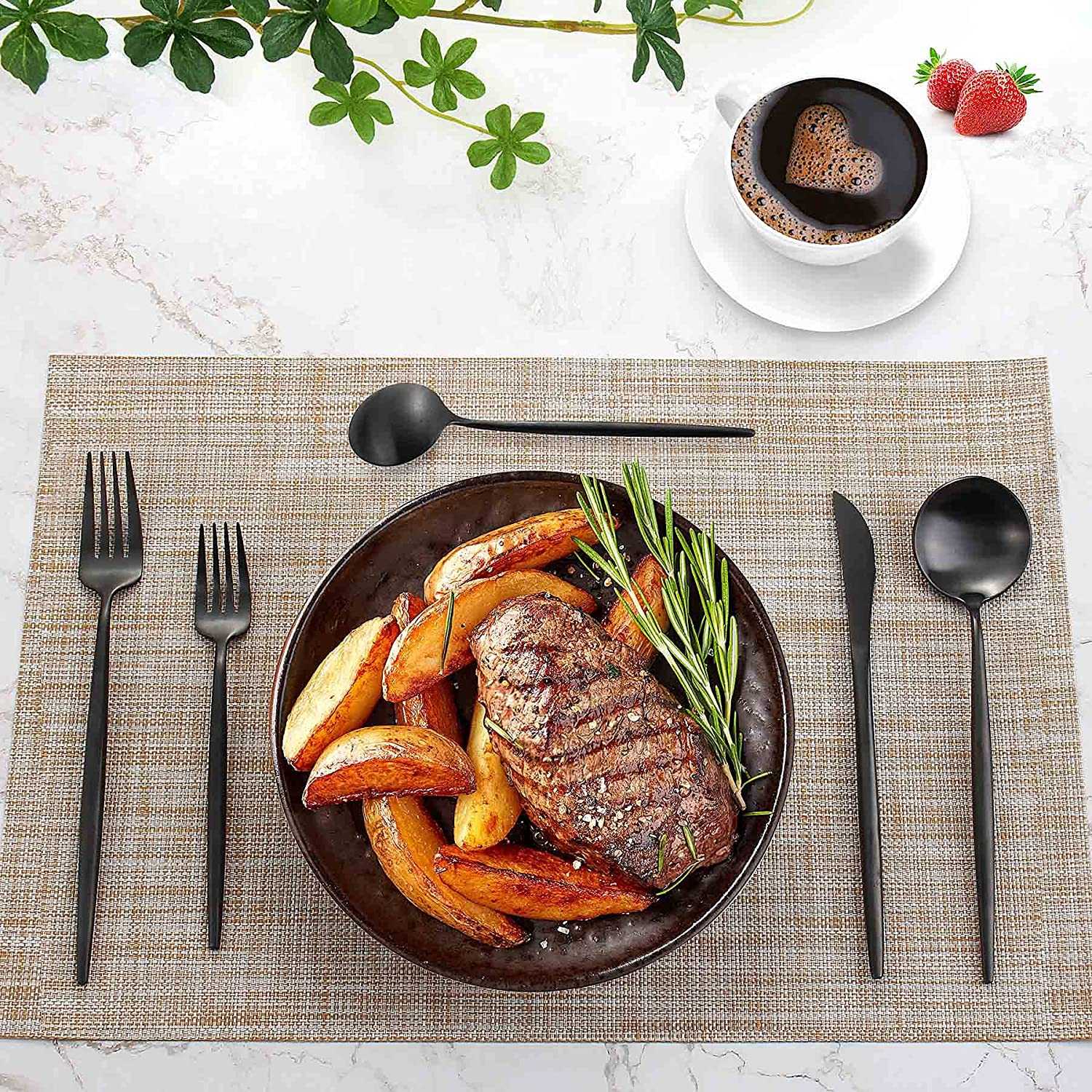 Product Details
| | |
| --- | --- |
| Material | Metal |
| Finish Type | Matte |
| Colour | BLACK |
| Brand | STAR WORK |
| Item Weight | 150 Grams |
| Is Stain Resistant | Yes |
| Is Dishwasher Safe | Yes |
| Number of set | 4 , 8, 12, 16, 20, 24, 28, 32, 36 |